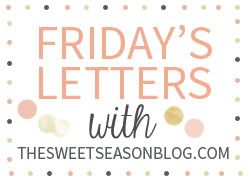 Dear Friday,
thank you for technically being my Saturday.
Dear M,
thanks for being wonderfully romantic and making Valentine's Day a two-day celebration. You really are the best, and I'm so lucky to have you.
Dear Louie,
why didn't I bring my camera to the dog park this morning? You're new friend Mo Mo, the English Bulldog, and you were very cute while you played.
Dear to-do list,
I'm glad you aren't very long because I want to sit on the couch for a couple hours before dinner tonight.
Dear Cotto,
I hope you are an excellent meal and a perfect glass of vino.
Dear weekend,
don't go too fast please!