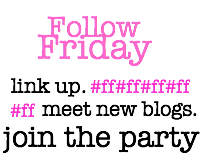 Oh hey, Friday! How nice of you to arrive! What took ya so long? Is that so? Well, I'm going to link up with Hollie of
hollie takes notes
for #FollowFriday since this is the last one she'll be doing for a few weeks. And I think as a way of celebrating that it's Friday, and I'm not terribly hungover this week, I'll get random with my post. Ready?
I get to see my studly handsome man tonight! I'm heading up to Boston for the weekend! And can you believe he moves in with me in t-minus one week?! Say what? I'm going to have a new roommate! And he just happens to be the guy who makes me giggle like a school girl and gives me butterflies every time I get to see him.
After date night two weeks ago
I'm on week two of PT (physical therapy), and I'm not excited to go tonight because I just want to get on the road. But I know I need it so that I'm in tip top shape for April's races. Yes, races plural.
I debated bringing these up to Boston with me... But since, there are less than half left, I figured I might as well just finish them off myself. I already ate three this morning.
My bouquet of sunflowers is still going strong after two weeks. These flowers make me smile every time I walk down the hall and when I'm in the kitchen.
And since I've been participating in the #febphotoaday, here's day 10: self portrait. I wanted it to really look like me, so this is what I look like on a daily basis. I'm usually very smiley. I don't ever wear makeup. I almost always wear pearls. And my favorite color to dress in is red!
Have you been participating in #febphotoaday? Go link up with
Hollie
to meet some more great bloggers! And have a great weekend!